VENETO, ITALY
SISTER STATE AGREEMENT
EST. 1997
"Own only what you can always carry with you: know languages, know countries, know people. Let your memory be your travel bag."
Population: 4.5 million

Capital: Venezia

Language: Italian and Venete

Area: 18,364 sq.km

Major Attractions: Venice; Adriatic beaches; hot springs at Abano Terme

Government: elected executive branch and elected legislature

Climate: temperate continental

Religion: Roman Catholic, Protestant, Jewish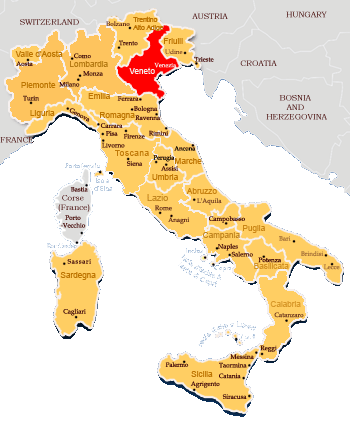 History
The Veneto Region of Italy entered into a sister state relationship with the state of Iowa through an official agreement signed by Governor Terry Branstad and Assessore Pierluigi Bolla in December of 1997.
The Veneto Region is located in northeast Italy and extends from the Adriatic Sea to the Dolomites. This relationship has resulted in a variety of exchanges over the years.
Veneto exchanges have included food, sports, art, students and so much more!
Feature Projects
Paolo joined ISS in 1998. His term on our Board of Directors began in 2004 and since then he has been President of ISS and currently serves as Chair of the Iowa-Veneto partnership. Paolo was born in Lecco, Italy, and worked extensively in the fashion industry for many years. He moved to Des Moines in 1997 and was the owner of the retail stores A Touch of Italy and Accenti. He is now a travel consultant for his company Traveling Treasures.
​
Paolo has served on numerous boards and committees including Drake Fine Arts and the Des Moines Metro Opera. He is currently the President of the Italian-American Cultural Center of Iowa.